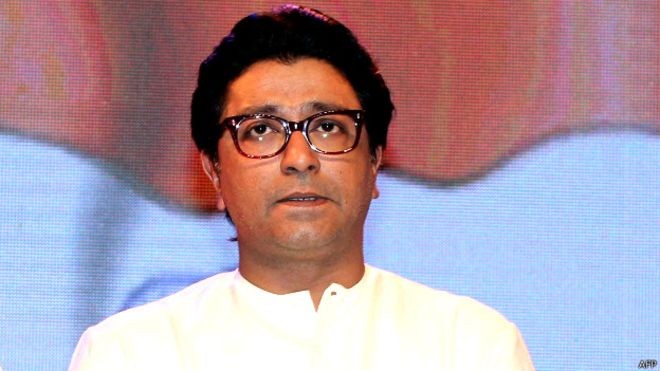 Maharashtra Navnirman Sena (MNS) president Raj Thackeray on Monday met United Progressive Alliance (UPA) chairperson Sonia Gandhi in New Delhi. Notably, this is Thackeray's first visit to the national capital in 14 years.
Both the leaders reportedly discussed the latest political developments and also the issue of EVMs. Notably, the MNS was reportedly interested in joining the Congress-NCP alliance in Maharashtra during the recent Lok Sabha Elections; however, the Congress was apparently against the proposal.
Earlier in the day, the MNS chief met Chief Election Commissioner Sunil Arora and other top Election Commission officials and demanded that the upcoming Maharashtra Assembly Elections must be conducted with ballot papers and not Electronic Voting Machines.
After holding a meeting with the EC officials, Thackeray, however, said that he had no expectations from them.
"However, from the reactions of the EC officials, they seemed disinterested on such a serious issue. I have zero expectations from them," said Thackeray.
Underlining that US-manufactured chips in EVMs can be hacked, Thackeray added: "In the last Lok Sabha (2019) elections, in 370 constituencies there are discrepancies in the figures of votes cast and the votes counted, and the number of votes counted was higher than the votes cast."
He added that it was the right of the people to know that their vote has gone to the intended candidate.
The MNS chief further said that "if the match is already fixed, then what is the need for preparations".
He added that he has already had submitted a letter calling for reverting to ballot papers in the Maharashtra Assembly Elections.
"The reason a country chooses to be a democracy is that it gives moral legitimacy to the government. The reason for this legitimacy is the people's will. The people's will is expressed through the vote. This vote must be recorded and counted correctly. This recording and counting process must be accessible to, and verifiable by the public. So, the transparency, verifiability, and secrecy are the three pillars of a free and fair election. This is the prime objective of the Election Commission of India - To conduct free and fair elections. A paper ballot emerges as an obvious, tried and tested method for this," an excerpt from the letter read.
Meanwhile, the MNS chief mentioned that questions have been raised against the EVMs since the last 20 years. Till 2014, even the Bharatiya Janata Party was against the EVMs and the BJP leader event knocked the doors of the court regarding this "but after 2014, they suddenly stopped talking about it".
In a bid to allay concerns that counting ballot papers would delay the results, Thackeray said that even polls in India are conducted over a two-month period, so it would not matter if the result is delayed by some days.
Related Posts