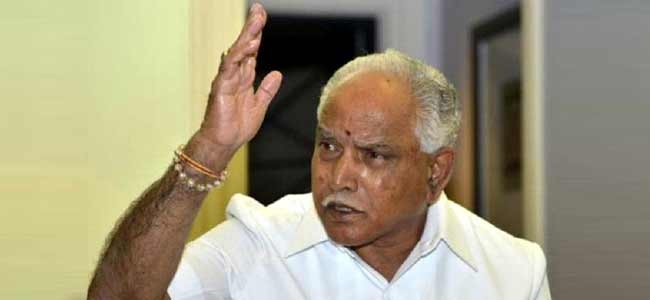 Amid the war on an audio tape in which Karnataka BJP chief BS Yeddyurappa is apparently offering money to destabilise the Congress-JD(S) coalition government in the state, the former Chief Minister admitted that he met a lawmaker's son who recorded their conversation.
Yeddyurappa on Sunday accused Chief Minister HD Kumaraswamy of indulging in 'third grade' politics and said he was ready for any inquiry into the audio clip.
The audio tape war is set to play out in the assembly on Monday as Congress-JD(S) MLAs are likely to raise the issue in the House. The BJP on the other hand, Yeddyurappa said would raise the matter about an audio tape in which Kumaraswamy is heard purportedly discussing cash-for-seat with supporters of an MLC seat aspirant, which had stirred a controversy in 2014.
Related Posts