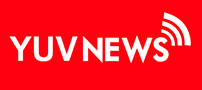 Defending his team's decision to bat first against CSK on Tuesday, Delhi Capitals coach Ricky Ponting said that the team thought it would be much harder to bat in the second innings, and they needed to do what suited them the best.
"We won batting first in Mumbai, It worked for us there," Ponting told reporters in the post-match press conference. "So, whatever you do first, you just have to do it well. We know at the toss (MS) Dhoni said he would have bowled first. That doesn't worry us.
"(At the) end of the day, every team has to do what they think suits their team the best. With that wicket looking as dry as it did before the game started, we thought it would be a lot harder to bat in the second innings. If we had got a few more runs, the wicket would have looked even harder to bat on."
After fifteen overs in the first innings, the Capitals were at 118 for 2 after 15 overs with Rishabh Pant and Shikhar Dhawan at the crease. But some smart bowling by CSK meant the home side lost their way and could only muster 147. In reply, CSK made the most of the Powerplay, taking 58 runs off it. It proved to be helpful in the end, as they won with just two balls to spare.
"Batting looked difficult at the end," Ponting said when asked if his team should have batted first. "(And) through the middle parts of the innings. If we hadn't given away so many runs in the Powerplay, I think CSK would have found that target really hard to chase down.
"Through history, 165 is our average score here. Last year, our average score here was about 190. So, we are a long way off from what we wanted to achieve today. If we had posted even 165, I reckon it would have been a really tough run-chase."
Ponting also spoke about Shikhar Dhawan's role in the team and how an ankle injury hampered his innings.
"Yes you'd like that (Dhawan should have scored at a quicker rate). Obviously, it wasn't an easy wicket either for anyone to come in and strike, especially at the end of the Powerplay," Ponting said.
"There's a certain role we want Shikhar to play in this team. Even by his own admission, he probably would have liked to score a little bit quicker today. But it was difficult for him. He did his ankle while he was batting as well so his usual running between the wickets was a little bit hampered tonight.
"We need to sit down in the next couple of days and talk about how we are going to bat better on that surface. The wickets we are going to get right through the season are going to be quite similar to the one we got tonight. We need to get a little bit smarter on that wicket."​
Related Posts