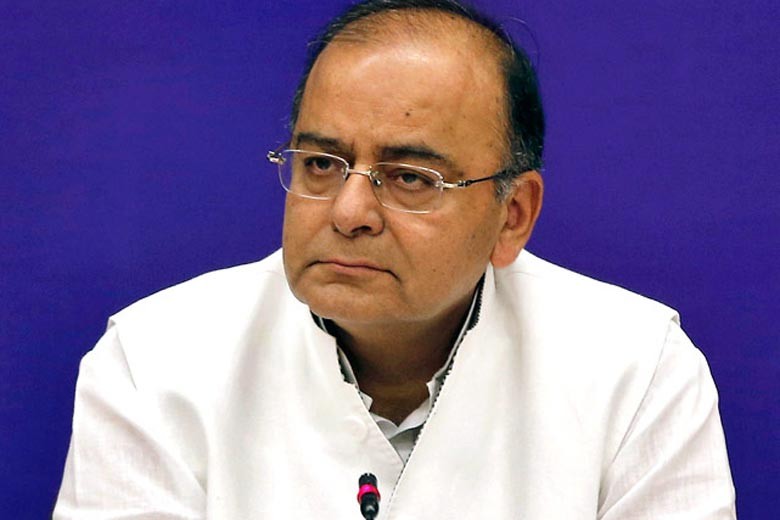 Union Minister Arun Jaitley on Saturday took stinging jibes at Opposition election campaign terming it as "Rent a Cause" in his latest blog post titled on the same lines. Jaitley said that the Opposition is in "disarray" and there's no running thread in their campaign.
Jaitley asserted that there's "no real issue" that the Opposition has been able to present in the last 5 years and said that the Opposition's "strategy is to pick up an issue for a daily tweet or a press-briefing."
Referring to the unsuccessful attempt of the Opposition to come up with a "mahagathbandhan" at the national level, Jaitley said, "Verbal battles between the Left, Trinamool and the Congress and now AAP and the Congress are increasingly visible."
HIghlighting the recent reports of a purported letter to the President by military veterans expressing concerns over politicisation of the armed forces, Jaitley said that "Even in the 2014 campaign such desperate memorandums were signed." As for the alleged letter, the presidential office has denied receiving it and at least two former military chiefs — Air Chief Marshal NC Suri and former Army Chief General SF Rodrigues have denied writing any such letter. The letter had them mentioned as undersigned.
Arun Jaitley also claimed that the Opposition was changing its own stance as they lack substance in their charges. Finance Minister said first the Pulwama attack was doubted as "self-engineered" by the BJP and then the Balakot air strikes were termed "non-existent operation."
"One day BJP is accused of whipping up war hysteria, the other day it is dubbed as pro-Pakistan," Jaitley said - a reference to the Opposition's criticism of BJP after the Pakistani PM Imran Khan said that Kashmir issue could be settled if BJP is again voted to power.
"One day the focus would be on the BJP candidate's educational qualification, fully forgetting that a public audit of Rahul Gandhi's academic credentials may leave a lot to be answered. After all, he got an M.Phil without a Masters degree!," wrote Jaitley.
Related Posts