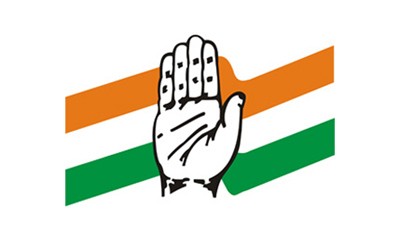 The Congress on late Friday released a list of seven candidates for the upcoming Lok Sabha Elections. The list contains the name of political heavyweight from Madhya Pradesh and currently the party general secretary for western Uttar Pradesh Jyotiraditya Scindia who will contest the polls from his traditional Guna seat.
This has put speculations about his possible candidature from Gwalior Lok Sabha seat to rest but has added fuel to reports of his wife being named from the seat. Earlier, Congress district Committee had proposed Priyadarshini Raje Scindia's name from the seat.
Apart from Scindia scion, the list contains the name of two more candidates from Madhya Pradesh - Shailendra Patel and Mona Sustani. While Patel will contest from the BJP bastion of Vidisha, Sustani has been named from Digvijaya Singh's traditional seat of Rajgarh. Singh has been fielded from another BJP stronghold in the state - the Bhopal Lok Sabha constituency which the saffron party hasn't lost in 30 years.
The list also features party spokesperson Manish Tewari who has been fielded from Anandpur Sahib parliamentary constituency in Punjab.
On Sangrur Lok Sabha seat, Congress has given the ticket to Barnala MLA Kewal Singh Dhillon. He's in the fray along with current MP Bhagwant Mann from AAP and former state finance minister Parminder Singh Dhindsa who is contesting on the Shiromani Akali Dal ticket.
In order the wrest the Ladakh Lok Sabha seat back from the BJP, the Congress has fielded Rigzin Spalbar against BJP's Jamyang Tsering Namgyal. In 2014, BJP won the seat for the first time after Buddhist leader Thupstan Chhewang contested the polls on the party's ticket. However, within a year, he resigned he couldn't see his cherished "Union Territory status to Ladakh" dream coming true.
On Bihar's Valmiki Nagar Lok Sabha constituency, Congress has named Shashwat Kedar who will take on JD(U)'s Baidya Nath Prasad Mahato. In 2014, the seat was won by the BJP when Satish Chandra Dubey thumped Congress' Purnmasi Ram with a margin of around 47,000 votes.
Related Posts