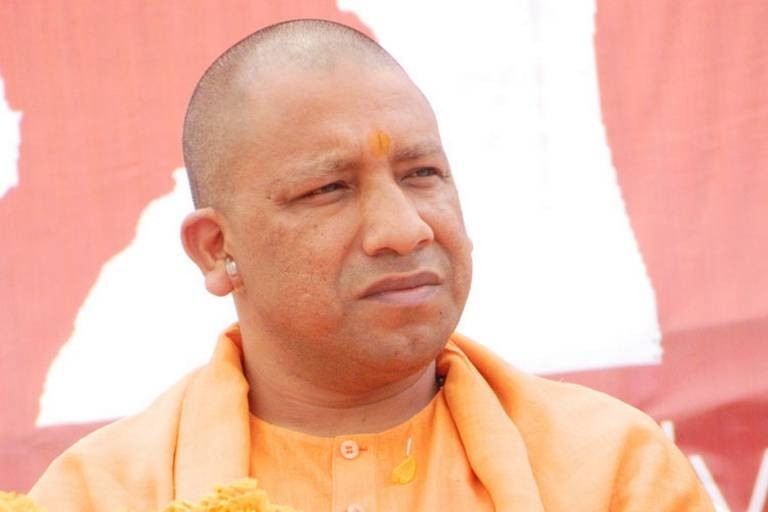 UP Chief Minister Yogi Adityanath hit out at BSP supremo Mayawati for her speech at the Deoband rally jointly addressed by SP-BSP-RLD top brass Sunday. In her speech at the rally in Saharanpur district, the BSP supremo appealed to Muslims to vote for the (SP-BSP-RLD) alliance and not split votes by voting for Congress, which she said was not strong enough to take on the BJP.
Adityanath, who recently received a rap on the knuckles from the EC for his 'Modi ji ki sena' remark, stated that Mayawati's statement goes against the principles of BSP founder Kanshi Ram and social reformer BR Ambedkar.
"Agar unhe keval Muslim vote chahiye to swabhavik roop se doosra vote bhi tay kar lega ki kahan jana hai (If she wants only Muslim votes, then it is only natural that the rest of the votes will decide whom to go with)," Adityanath said Monday.
The chief electoral of Uttar Pradesh sought a report from Saharanpur district magistrate over remarks made by Mayawati to ascertain if her comments violated the Model Code of Conduct (MCC). The MCC which kicked into effect with the announcement of election schedule, states that "there shall be no appeal to any caste or communal feelings for securing votes".
"People of all community live in Western Uttar Pradesh…in Saharanpur, Bareilly where there is a sizeable Muslim population and I want to ask them not to divide your votes by voting for Congress. Give your votes to SP-BSP and RLD alliance," she said the rally jointly held with Samajwadi Party after two decades in Deoband.
UP chief electoral office L Venkateshwarlu said he received a lot of complaints about the Mayawati's speech.
The Deoband rally was also addressed by Samajwadi Party president Akhilesh Yadav and RLD chief Ajit Singh –with less than a week left for the first phase of the Lok Sabha elections. The SP president also echoed the sentiment of the BSP chief urging the people not to split the votes.
Uttar Pradesh has a sizeable Muslim and Jat population which can prove pivotal in deciding the result of the election in a state which sends maximum number of MPs (80) to Lok Sabha.
The elections will be held in seven phases in UP beginning April 11 till May 19. The counting will be done on May 23.
Related Posts