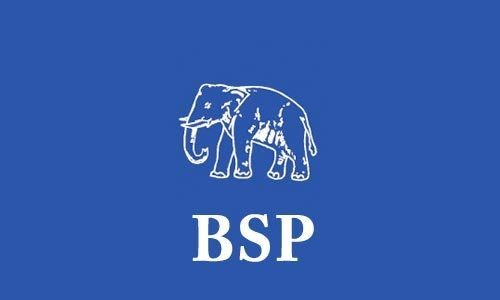 A video of Bahujan Samaj Party (BSP) strongman Guddu Pandit is going viral on social media. In a 25-second video, Guddu, who is a BSP candidate from Fatehpur Sikri Lok Sabha constituency of Uttar Pradesh, can be seen abusing PM Narendra Modi and UP CM Yogi Adityanath. After this statement went viral the district administration ordered the investigation.
In another video which also went viral, the BSP candidate was seen campaigning in his constituency in an inebriated condition.
This is the fourth time that Pandit has been booked for a poll code violation in this Lok Sabha election.
Earlier, he was booked and charged under the provisions of the Representation of the People Act, 1951 for promoting enmity between classes in relation to election and IPC section 504 (intentional insult with intent to provoke breach of the peace).
In a separate case, he was charged under IPC sections 171 C (undue influence at elections) and 504 after he allegedly verbally abused BJP leader and former MLA Raja Aridaman Singh while addressing a public gathering at Pinhat.
On April 2, he was booked under IPC sections 171 H for doling out cash to voters.
Shree Bhagwan Sharma alias Guddu Pandit won the election for the first time on the BSP ticket from Debai constituency in 2007. In 2012, he joined Samajwadi Party (SP) and re-contested from the seat. For the 2017 assembly elections, Pandit tried getting tickets from various political parties but failed.
He was expelled from SP along with his brother Mukesh Sharma for going against his party's whip and cross-voting in favour of a BJP nominee during MLC elections. As per the media reports, he and his brother were promised party tickets from the BJP which later was denied.
There are seven criminal cases against him, including extortion, according to his filed affidavit.
Voting in UP will be held in seven phases and the dates are April 18, 23, 29 April, May 6, May 12 and May 19. The results will be declared on May 23.
Related Posts