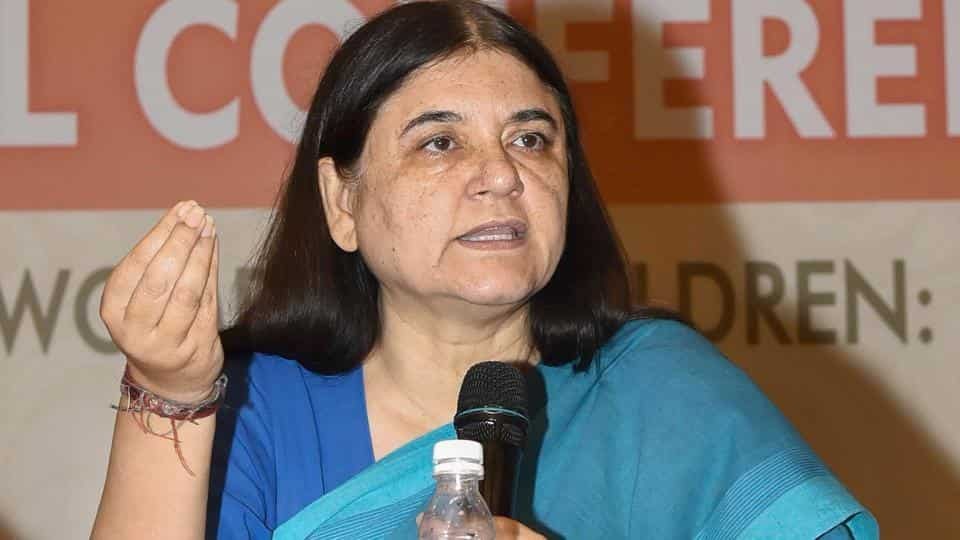 Union minister and Bharatiya Janata Party candidate from Sultanpur, Maneka Gandhi has come up with another shocker in the 2019 election season. After warning Muslims last week at a rally that she will not be able to oblige them if they fail to vote for her, the BJP leader has now told voters in the parliamentary constituency that only those who vote for her will get priority in development work post elections.
As per reports, Maneka told voters at a public rally that she will categorise villages under 'A-B-C-D system' after elections and work for them basis the number of votes garnered from there.
Villages from where the BJP will get 80 per cent votes will be put under A category, villages with 60 per cent votes in B category, villages with 50 per cent or less votes in Maneka's favour will be categorised under C, and those with 30 per cent or less votes will be put under D category.
Development work will be carried out in villages that fall under the Sultanpur constituency according to this 'A-B-C-D system'.
As per Maneka, this system will be implemented in Pilibhit Lok Sabha constituency as well from where her son and BJP leader Varun Gandhi is contesting the 2019 General Elections, the reports said.
Earlier, in a warning to Muslim voters that had sparked a massive row, Maneka Gandhi had said: "I have already won this election, now it is for you to decide."
"This is important. I am winning. I am winning because of the support and love of people. But if my victory is without Muslims, I won't feel that good. Then, dil khatta ho jayega. Then when a Muslim comes to me for work, I think let it be, how does it matter. It's all give and take, isn't it? We aren't all sons of Mahatma Gandhi, are we? It's not that we keep on giving and then lose in the election. This victory will happen with or without you. And you have to spread the word on this," Maneka told the gathering, in a video that later went viral.
"I have already won the elections, but you will need me. This is your chance to lay the foundation. When the election comes and this booth throws up 100 votes or 50 votes, and then you come to me for work we will see... I don't see any divide, I see only pain, sadness and love. So it is up to you..." she added.
Related Posts