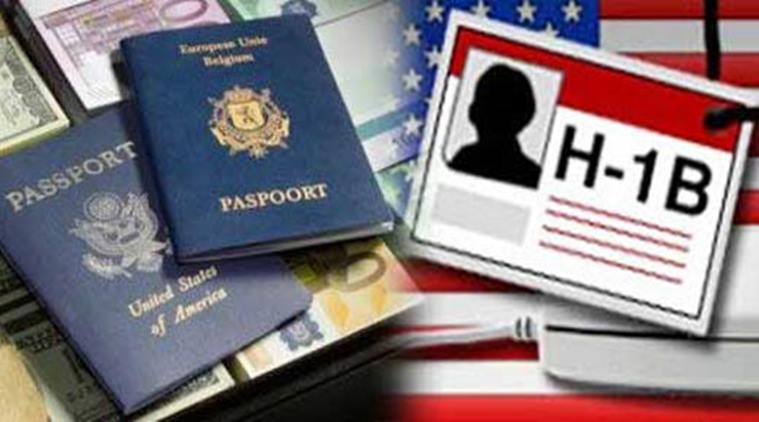 IT giant Infosys is suffering because of growing employee attrition caused due to falling H-1B approvals. US Centre for Immigration Studies revealed on April 11 that it had received about 201,011 applications for H-1B visas. Government statistics revealed in March showed that U.S. Citizenship and Immigration Service (USCIS), on a case-by-case basis, is nibbling away at the H-1B program while not making any obvious major policy changes.
According to data, there are some approaching 750,000 H-1B workers in the US on a temporary, legal basis, most of them college grads (along with a few models), with most working in high-tech fields. Congress has set annual ceilings for new H-1Bs at 65,000 for alien college grads generally, and 20,000 for aliens with U.S. advanced degrees, mostly a master's.
Visa approval rates data for the top 30 H-1B users in FY 18, showed that big Indian outsourcing companies such as Cognizant, Tata, and Infosys etc which provide workers to other firms, are much more likely to run into denials than the major U.S. high tech firms like Microsoft, Amazon, and Apple that employ the foreign workers directly.
For example, Cognizant, the biggest user of H-1Bs in that year, had an approval rate of 68 per cent; meanwhile, Microsoft, the largest of the U.S. firms using these workers, and number six on the overall list, had an approval rate of 99 per cent. It may be noted that H-1B visa approval rate has gone down from 95.70% in 2015 to 75.40% in first three months of 2019.
Infosys currently has an H-1B visa approval rate of 74%. As per the Centre for Immigration Studies data, Infosys witnessed the most H-1B visa rejections in 2018. As many as 2,042 applications were rejected. The company is facing growing employee attrition because of this and in order to deal with it, several measures have been taken.
Infosys COO UB Pravin Rao was recently quoted in ToI report saying, "We can arrest attrition from expense management but to a large extent, we believe it's more about giving them opportunities, more about a new narrative around some of these initiatives that we are doing, enabling them on their career progression and so on." He further went on to say that this matter will not be solved by just giving raises or increments.
A Mumbai-based brokerage analyst, on the other hand, was cited in the report saying that H-1B visa restriction is an industrywide problem but still, TCS' employee attrition didn't grow as much. It just went from 11.2% to 11.3% in the third quarter. However, USCIS data shows that TCS, Cognizant and TCS have been impacted the most among the top 30 H-1B users.
Related Posts