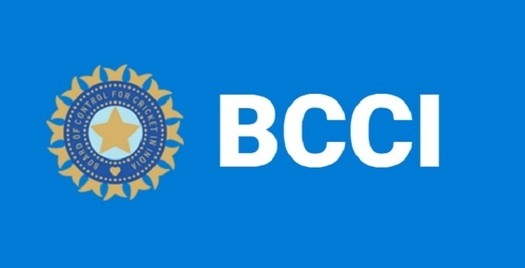 The conflict of interest issue has once again come to the fore as the Board of Control for Cricket in India (BCCI) has asked several former greats, including Sachin Tendulkar and Sourav Ganguly, to pick between their roles for franchises in Indian Premier League (IPL) and TV stints which mainly include commentary for several events and matches. Ever since the Supreme Court-appointed Committee of Administrators (CoA) was formed, the matter has been raised again and again as a result of which many cricketers had to let go of multiple roles.
In the ongoing ICC World Cup 2019, several retired Indian cricketers, including Tendulkar, Ganguly, Harbhajan, VVS Laxman are among the many former players who are a part of the commentary team. While Tendulkar has been associated with Mumbai Indians (MI) for a long time, Ganguly was appointed as Delhi Capitals (DC) advisor for IPL 2019 and he is also the president of Cricket Association of Bengal (CAB). On the other hand, Harbhajan Singh is still a part of the MS Dhoni-led Chennai Super Kings (CSK) while Laxman continues to serve as the mentor for the Sunrisers Hyderabad (SRH) team.
As per a report in The Indian Express, BCCI's Ethics Officer, D K Jain, in an order passed on an internal conflict-of-interest complaint, has once again questioned the dual roles of the former Indian cricketers. Jain reiterated the point that these cricketers were disobeying recommendations passed by the Lodha panel. As a result of the recommendations, Rahul Dravid, who had been serving as Delhi Daredevils' mentor, had to let go of his role, after which the BCCI gave him a fresh contract as coach of India A and India U-19 A for two years.
Earlier, Tendulkar had refused to be a part of the Cricket Advisory Committee (CAC) unless he was provided with agreeable 'terms of reference'. "He has requested this repeatedly and several times over the years including as recently as on 7.12.2018. He is now left with no other choice but to communicate to the BCCI that until and unless the BCCI furnishes the terms of reference and tenure of his appointment in the CAC, he has decided not to be part of any committee of the BCCI including the CAC," Tendulkar's legal counsel said in a statement.
Tendulkar's statement was released after Madhya Pradesh Cricket Association (MPCA) life member Sanjeev Gupta alleged that both Tendulkar and Laxman were conflicted for performing dual roles as CAC members as well as mentor/icon with their IPL franchises.
Jain then dismissed Gupta's allegations, describing it as "infructuous" (pointless), ruling that the matter had to be disposed of after the Mumbai cricketer made his position clear that he will not "act as such" as a member of the CAC.
"Once the BCCI furnished the terms of reference and tenure, he will decide on the course of his participation in the same. Mr Tendulkar doesn't consider himself to be part of any Cricket Advisory Committee and will not act as such. In consequence, the present complaint doesn't survive for adjudication," Jain said in a two-page verdict.
Related Posts