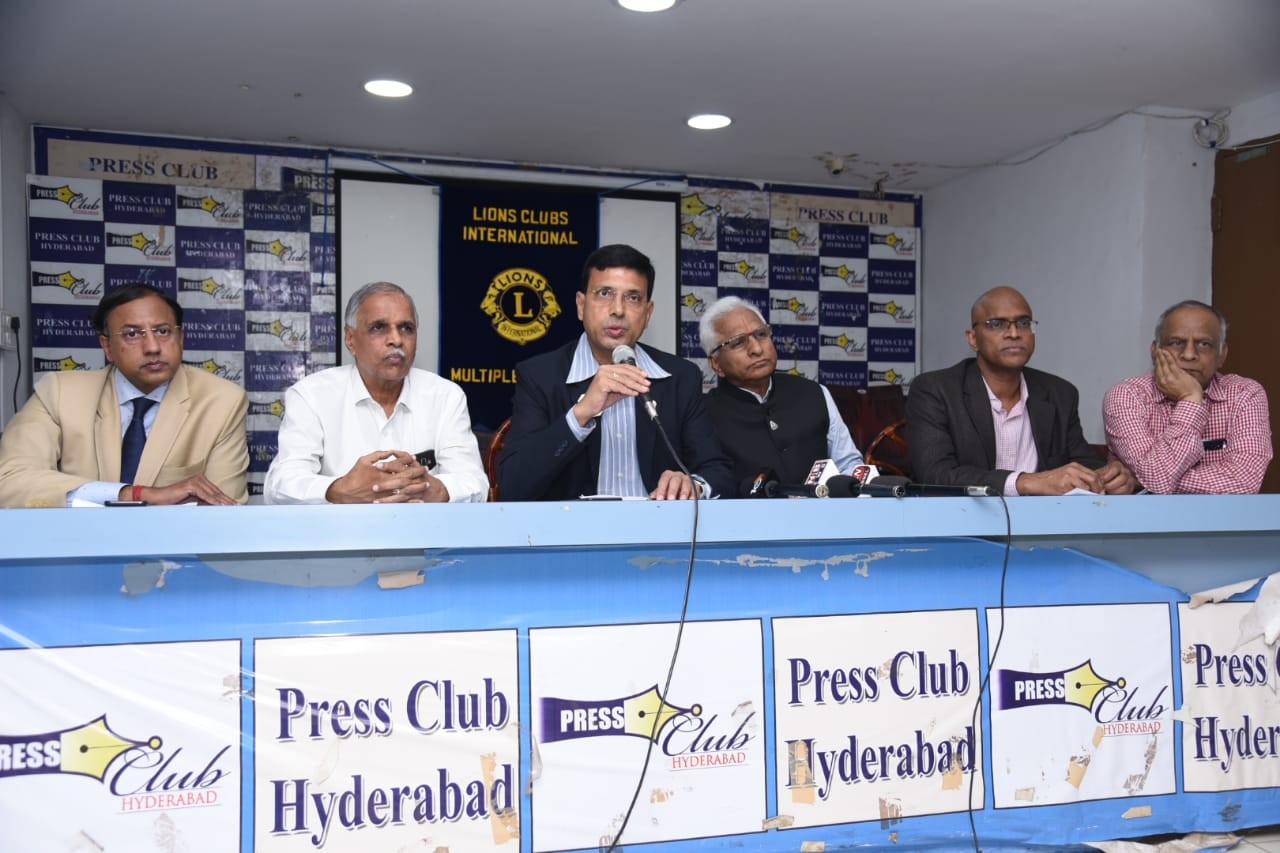 Lion Members of Multiple District 320 numbering around 19,000 in 500 Lions Clubs, spread over in
the State of Telangana and parts of Karnataka, expressed their profound solidarity with Doctors,
being saviors of human lives, against the harassment being meted out to them in the recent past.
Erratic reactions of few individuals may cause damage to the image of the Doctors' Society and that
results in negativity. Community expects the persons in medical profession to guide them, treat
them and importantly save in times of great emergencies.
Substantial number of Doctors of various branches of medicine, as members of various Lions Clubs in
India and world over, have been extending services to poor citizens through medical camps and also
through hospitals run by Lions Clubs over the years in the country.
Lions acknowledge, with greatest appreciation, the role played by Doctors to support the Society and
help in Community Building. In Doctors, they reflect a strong character of "service-mindedness" and
despite their challenging schedules; they always supported Lions' activities and joined to help
communities with better Health Care. It is only through Doctors support Lions all over have been
able to establish permanent projects as well, include hospitals and medical care centres.
102 years old Lions Clubs International, a voluntary service organization spread over in 210 countries
across the globe, has been rendering humanitarian services. In addition to our Doctor Members, our
Clubs organize many activities that support Health in partnership with many Hospitals & Corporates.
Some of our Core activities focus on General Health; Eye Care; Cancer; Paediatric care; Diabetes and
more. Lions in Telangana State served more than 70 lakh members through various service activities.
More than 2.50 lakh students have been given training in adolescent empowerment programme
through Lions Quest, a programme specially designed for students.
To promote a long-term activity of supporting Health-Care, the Lions at Multiple District 320, are
signing up with Indian Medical Association, through their 60 chapters all over Telangana with over
16,000 member doctors, for a comprehensive "Community Development Activity" of providing
medical care and wellness to Senior Citizens; Children and the under-privileged in our communities,
effective July 2019 through Lions Clubs. To further the program of our International; special
emphasis will be laid on Diabetes; Vision and Child Cancer, which is huge challenge for millions of
Indians, who need detection and immediate attention.
This gesture will go a long way in instilling the confidence among the public that Doctors are there to
save the lives of those suffering from ill health.
Lion Members urge the State and Central Government authorities to initiate necessary measures to
provide security to the Doctors community.
Related Posts