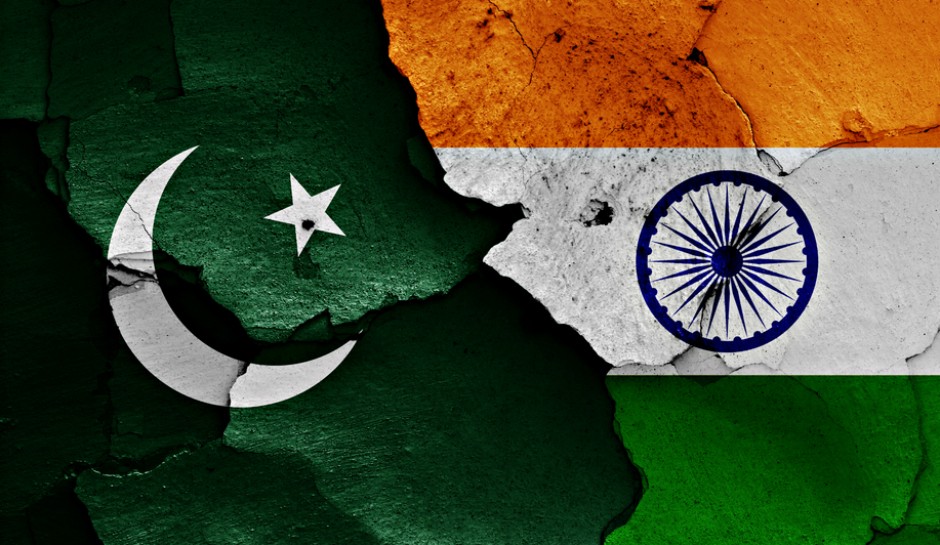 Indian security forces have exposed and called out Pakistan's attempt to divide the forces in Jammu and Kashmir. A verified Twitter user had claimed that there were differences among Indian security forces in Jammu and Kashmir.
WSK @WajSKhan tweeted that a Muslim Kashmiri cop had killed five CRPF personnel for refusing to let a pregnant woman cross a checkpoint.
"Rifts emerging among Indian security forces deployed in #Kashmir. A Muslim Kashmiri policeman shot & killed five Indian CRPF personnel in a 'blue on blue' attack after they refused to let a pregnant woman by because she didn't have a curfew pass. Things on edge since that attack," the post on the verified Twitter handle read.
The Indian security forces have called the incident mentioned in the tweet as fake and asserted that all was well among forces.
Writing on Twitter, the Central Reserve Police Force called WSK's tweet as malicious, baseless and untrue. The CRPF added that the forces in Kashmir were working with coordination and bonhomie.
"The malicious content of this tweet is absolutely baseless and untrue. As always, all the security forces of India are working with coordination and bonhomie. Patriotism and our tricolour lie at the core of our hearts and existence, even when the color of our uniforms may differ," the CRPF's Twitter handle said.
The official account of the Kashmir Zone Police said on Twitter that they had reported WSK's tweet to the social media company.
"This malicious content is strongly rebutted.Matter has been taken up with @TwitterSupport for action," the Kashmir Zone Police tweeted.
Imtiyaz Hussain, a Jammu and Kashmir police officer, also rebutted the tweet and said Pakistani propaganda machine was active in the wake of abrogation of Article 370 in Kashmir.
"What weed do they smoke and what fantasy world they live in? If this is what verified handles are peddling,imagine the storm of propaganda unleashed by thousands of fake(Kashmiri look like) handles of @OfficialDGISPR. Truth has the ultimate power to decimate their imagined world," Imtiyaz tweeted.
Speaking to the media, Rohit Kansal, J&K Principal Secretary (Planning Commission), said: "There have been some reports in the media about firing by security agencies and deaths. The police carried out a detailed briefing and I would like to reiterate and categorically deny that any firing incident has happened in J&K. I reiterate that not a single bullet has been fired by the security agencies nor has there been any casualty."
Separately, Inspector General of Police, Kashmir, SP Pani said: "We just had a couple of minor localised incidents of law and order which were handled very professionally. In these incidents, there were only a couple of injuries reported and otherwise, the situation in the entire Valley is normal."
It is not the only propaganda that Pakistan has been attempting. The Pakistani media is full of fake news that massive protests are rocking Kashmir in the wake of New Delhi's move to abrogate Article 370 and divide Jammu and Kashmir into two Union Territories.
However, the Indian government has countered that peace is prevailing in the region and that people have been going about routine work in the wake of restrictions, which were imposed ahead of the abrogation of Article 370 on August 5, being lifted. In fact, Eid al-Adha was peacefully celebrated across Jammu and Kashmir with only minor incidents of protests being reported.
The government today emphatically said not a single bullet has been fire in the Jammu and Kashmir since August 5.
Related Posts