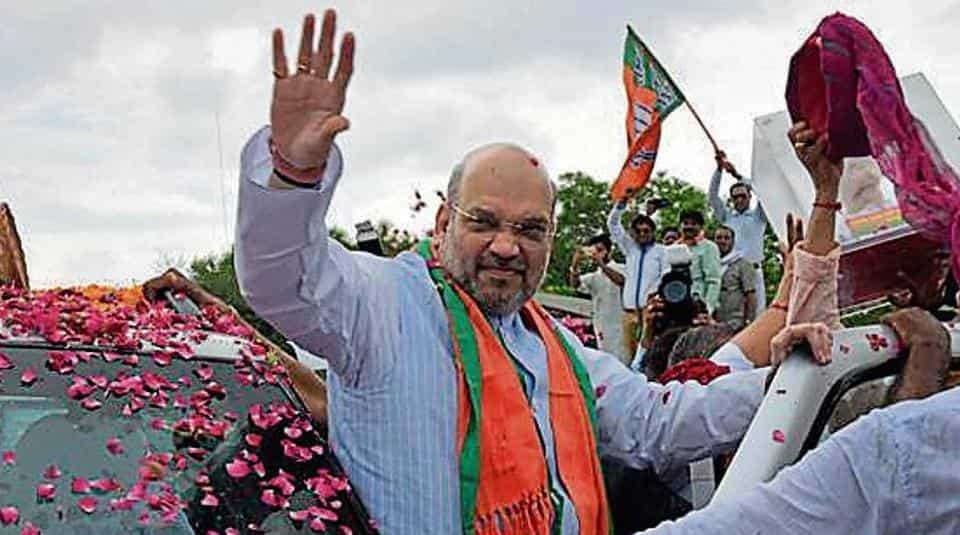 After taking the historic decision of integrating Jammu and Kashmir into India, the Centre is making big plans for celebrating the Independence Day in Jammu and Kashmir.
Amidst reports that the national flag will be hoisted at Lal Chowk in Srinagar to mark the 73rd Independence Day, Home Minister Amit Shah reportedly wants to travel to Srinagar on August 15, 2019.
Recently, the Centre had abrogated Article 370 from Jammu and Kashmir, and divided the border state into two Union Territories - Jammu and Kashmir and Ladakh. Notably, Amit Shah will visit Ladakh on August 16 and 17.
If the Union Home Minister unfurls the Tricolour at Lal Chowk, the main commercial centre in Srinagar, on Independence Day, it would be yet another historical move by Prime Minister Narendra Modi-led NDA government.
Reports suggest that the Centre is holding internal discussions over preparations of celebrations. National Security Advisor Ajit Doval is currently overseeing the situation in the Valley.
Despite a huge threat from Pakistan-based terror organisations, the then Rashtriya Swayamsevak Sangh pracharak Narendra Modi (now the Prime Minister of India) and the then BJP president Murli Manohar Joshi had managed to unfurl the flag in Srinagar's Lal Chowk on 26 January 1992.
Cut to 2019. PM Modi-led Centre is making preparations for a massive celebration with Lal Chowk as the main theatre, highly-placed sources have told Times Now.
For PM Modi and Amit Shah, hoisting the national flag at Lal Chowk has been a nostalgic event in their political careers. Lal Chowk came into significance when India's first Prime Minister Jawaharlal Nehru hoisted the national flag here in 1948.
Nationalist Congress Party (NCP) leader Majeed Memon has opposed the idea of hoisting the national flag in Srinagar after the abrogation of Article 370.
"Kashmiris have a justifiable right to be heard," said Memon, adding that the Centre has imposed their decision on the Kashmiris, which they may like or may not like, and coined the idea that it was in the best interest of Jammu and Kashmir. "Time will decide that," said Memon.
Responding to reports that the national flag could fly high at Lal Chowk on August 15, 2019, Memon said: "It is a very delicate thing. It should not provoke and anger Kashmiris there."
He further said: "Why Amit Shah is in a great hurry to do everything?"
The NCP leader further cautioned the government of the risk of backlash, saying "peace today is fragile...is cosmetic, not natural".
Related Posts