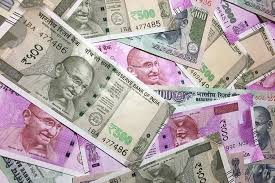 Indian rupee appreciated by 17 paise to 71.67 against the US dollar in early trade on Friday as gains in domestic equity market and resumption of US-China trade talks in October strengthened investor sentiments.
At the interbank foreign exchange the rupee opened at 71.87, then gained further ground and touched a high of 71.67, registering a rise of 17 paise over its previous close.
On Thursday, rupee had settled for the day with gains of 28 paise at 71.84 against the US dollar.
The domestic unit however could not hold on to the gains and was trading at 71.73 against the dollar at 0949 hrs.
Forex traders said investors were optimistic about the US-China trade talks in October.
China and the US have agreed to hold the next round of trade negotiations in Washington in early October to end the bruising trade war.
Related Posts