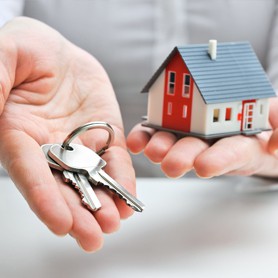 Shares of housing finance companies (HFCs) fell sharply after Reserve Bank of India directed all categories of lenders to link their loan interest rates to an external benchmark from next month coinciding with the festive season.
As policy rate changes have not been fully incorporated into the lending rate of banks under the current MCLR framework, the RBI on Thursday issued a circular making it mandatory for banks to link all new floating rate personal or retail loans and floating rate loans to small and medium enterprises to an external benchmark effective October 1.
Bankers and analysts said linking loans to an external benchmark is unlikely to achieve the intended goal of reducing interest rates sharply for consumers anytime soon.
"Rates may come down by a few basis points (bps), but it's not that home loans, which are in the range of 8-9 per cent, will reduce to 6 per cent," said the Chief Financial Officer of a private bank, requesting anonymity.
"This is because banks are going to increase their spreads to manage their cost of funds as well," he added.
Banks are grappling with high deposit costs and are also burdened with about $150 billion in stressed assets.
Banks argue that their cost of deposits cannot be re-priced in the short-term and they will have to rely on spreads to protect their margins.
Related Posts