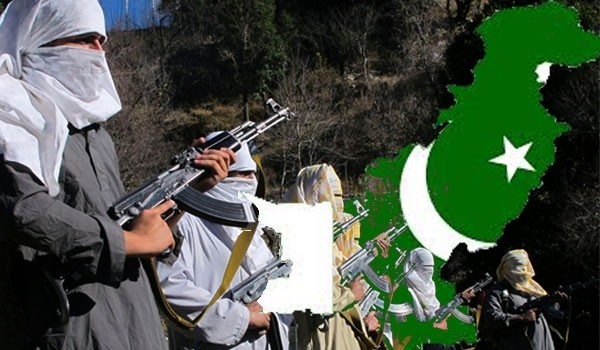 The attacker in the London bridge stabbings has been identified as one Usman Khan who is of Pakistani origin. Usman wanted to set up a terror camp in Kashmir and recruit Britons to fight in the Valley. Reports say he has had also served a prison term for hatching a terror plot.
On 31st January 2012, a local court convicted Khan (then nearly 21 years of age), Abdul Bosher Mohammed Shahjahan (28) and Nazam Hussain (26) who pleaded guilty to engaging in conduct in preparation for acts of terrorism.
On the 9th February 2012, Khan was sentenced to 8 years of jail by a UK Court; Rahman was sentenced to 5 years imprisonment; Latif was sentenced to an extended sentence of 15 years 4 months with a custodial term of 10 years imprisonment and an extension period of 5 years. Shahjahan and Hussain were both sentenced to imprisonment for public protection with minimum custodial terms of 8 years 10 months for Shahjahan and 8 years for Hussain.
As per the UK, the ruling of the Court although at the time of the offences, Khan, although born in the UK, is of Pakistani origin and lived in Stoke. As per the copy of the judgement of the 2012 case, Usman became a "committed Islamic fundamentalist, believing in jihad, that is to say, they wished to support and commit acts of terrorism in furtherance of their religious beliefs".
He came to the attention of the security services who monitored them using covert surveillance techniques and devices and were able to affect their arrest prior to advanced steps having been taken to implement their plans.
Usman was involved in multiple stabbings at London Bridge on Friday was subsequently shot dead by the local police. Two civilians were killed and the Metropolitan Police Department called the incident a terror attack. The Bridge was sealed and location of attacks cordoned off after the incident.
The attacker was also found wearing a fake suicide vest.
Related Posts