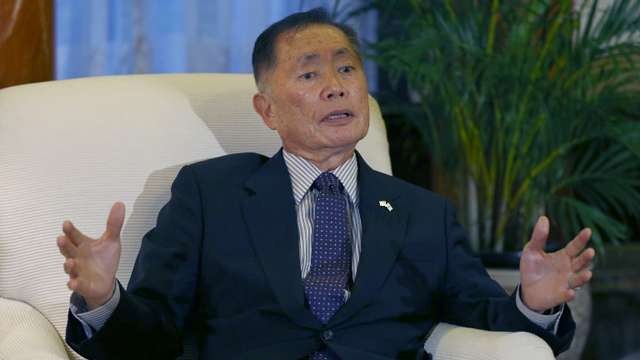 Washington: 'Star Trek' icon George Hosato Takei has recently been accused of sexually assaulting a former model and actor Scott R. Brunton at his Los Angeles condo in 1981.
The accuser Scott R. Brunton said that he was groped by the 'Star Trek' icon at the actor's Los Angeles condo in 1981.
The accuser, Scott R. Brunton, who was 23 at the time of the alleged incident, claims that Takei took advantage of him when he was most vulnerable, reports the The Hollywood Reporter.
Brunton said he was living in Hollywood in 1981, when he met 43- or 44-year-old Takei one evening at Greg's Blue Dot bar.
The men exchanged numbers and used to call one another from time to time as well as run into each other at clubs, Brunton stated.
"He was very good at consoling me and understanding that I was upset and still in love with my boyfriend," Brunton recalled, "He was a great ear. He was very good about me spilling my heart on my sleeve."
Following a night out, the duo reportedly went back to Takei's apartment for drinks and during the second drink, Brunton started feeling very disoriented and dizzy, and thought he was going to pass out.
He recalled, as he sat on the giant yellow beanbag chair in the Takei apartment and when he gained consciousness, the next thing he remembered was, "he had my pants down around my ankles and he was groping my crotch and trying to get my underwear off and feeling me up at the same time."
Brunton claims that he left his apartment even after Takei asked him to "relax".
THR spoke to four longtime friends of Brunton — Norah Roadman, Rob Donovan, Stephen Blackshear and Jan Steward — who said that he had confided in them about the Takei encounter years ago.
Takei is also an author and activist and has been an outspoken advocate for LGBTQ rights.
Related Posts