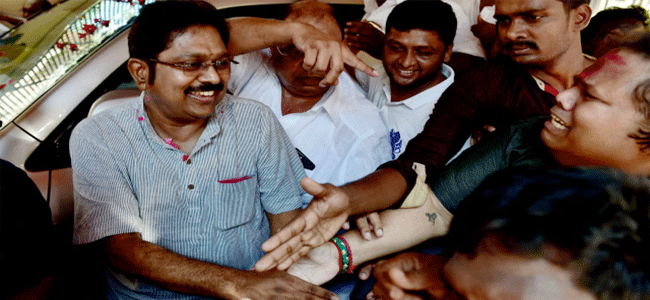 Chennai: Independent candidate T T V Dhinakaran is set to win RK Nagar bypoll with a massive margin over his rivals by the ruling AIADMk and DMK for which counting is underway.
After the fourth round, he established a comfortable lead of 15,000 voters over his rivals.
In fact, Dhinakaran was sidelined by AIADMK's OPS-EPS factions. If this trend is continued, main Opposition DMK is likely to forfeit its deposit.
Related Posts