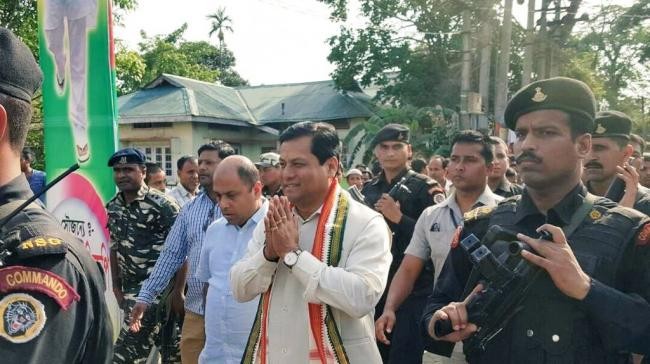 Guwahati: The Assam government will rejuvenate the Barak river as it has potential to revitalise trade and commerce with Bangladesh and Myanmar, Chief Minister Sarbananda Sonowal said.
Developing the river as a major channel for water transport will help improve trade with the neighbouring countries, the chief minister said yesterday before completion of his two-day visit to the valley.
"The state government is committed to meet all challenges posed by the river and channelise it to act as a catalyst for sustainable development", he said.
"The Barak valley with its exquisite culture, language, customs, tradition and beauty holds a tremendous potential and Namami Barak is an attempt to pay tribute to the river's blessings to the region , the chief minister said.
He sought the cooperation of the people in making the forthcoming Namami Barak festival a success.
The festival was scheduled to be held from November 18 to 20 next and would showcase Barak Valley s rich art, culture, trade and tourism.
During Namami Barak festival, creations of Rabindra Nath Tagore, music composer and singer Bhupen Hazarika, poet Nazrul Islam and folk singer Hemanga Biswas would be showcased and through this the bond of unity would be strengthened in the state, he said.
Related Posts