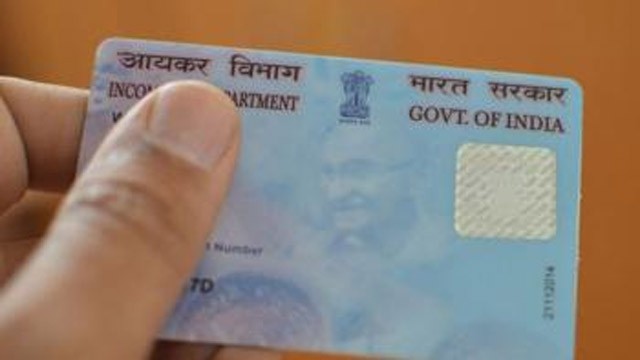 If you need to apply for a pan card in future then you are in for some good news. According to a report in the Times of India, citizens in near future could get their pan card within four hours of applying. The decision comes as the Income Tax department is planning to introduce some reforms.
Quoting Sushil Chandra, chairman of Central Board of Direct Taxes (CBDT), the report stated, "The I-T department is planning a string of reform measures such as pre-filled returns which would need to be endorsed by an an assessee and faster processing of returns."
According to the publication, the process of getting a pan card in four hours could be started within a time span of one year.
PAN cards are mandatory for any transaction above Rs 2 lakh and for a lot of other activities like the opening of a bank account and as identity proof.
Meanwhile, The Central Board of Direct Taxes (CBDT) through a notification has amended the income tax rules and said the new rules would come into effect from today.
"In exercise of the powers conferred by section 139A read with section 295 of the Income-tax Act, 1961 (43 of 1961), the Central Board of Direct Taxes hereby makes the following rules further to amend the Income-tax Rules, 1962," CBDT circular said.
According to CBDT, it is now mandatory for entities that have made financial transactions worth Rs 2.5 lakh or more in a financial year to apply for a PAN card. The application has to be filed on or before May 31 of the assessment year for which such income is assessable, the central tax body said.
You can read about the new rules in detail here.
Related Posts