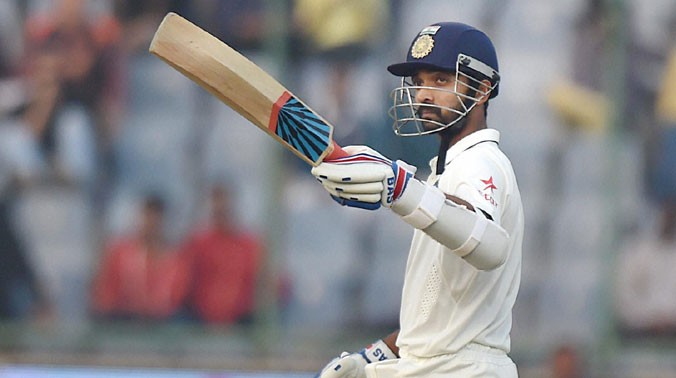 India vice-captain Ajinkya Rahane has termed Australia as the favourites to win the Test series, saying that the team home-team has enough quality despite missing two of their star players in Steve Smith and David Warner.
"I feel Australia are still the favourite to win this series," Rahane said on Tuesday.
"Yes, they are missing Smith and Warner but I don't think they are vulnerable. Definitely both (Smith and Warner) are quality players, I am not going to take anything away from them. But on a given day, anyone can score a hundred. Usman Khawaja is equally dangerous and in their conditions, they know how the wicket behaves.
"We're not going to take Australia lightly," he added.
India have often struggled to start well, losing their first Tests in South Africa and England, which often results in them playing catch-up. Rahane added that it was important to learn from previous mistakes and start well in the series.
"It's important to start afresh in each and every series, we have learned from our mistakes and need to focus on our strengths and positives as a team," said Rahane.
Talking about his own form, which has been patchy of late, the middle-order batsmen said that he realised the importance of converting his starts into big hundreds.
"The innings in Johannesburg was important for me, then I got some starts in England. It is important to convert those starts into hundreds. I will look to do that in Australia," he said.
The 30-year-old also talked about the importance of long partnerships, something India managed to do quite well in 2014 (previous tour of Australia) but also said that the batsman needs to give themselves sometime in the middle.
"As someone who bats at no.4 or 5, I feel visualisation is very important, right from when you are in the dressing room. First 20-25 minutes on the crease, you need to take your time. Having an extra batsman below you doesn't change anything.
"It's important to get runs in the middle-overs because Kookaburra ball is good to bat between 35 to 60-65 overs. We need to have that intent and positive mindset," said Rahane.
Related Posts