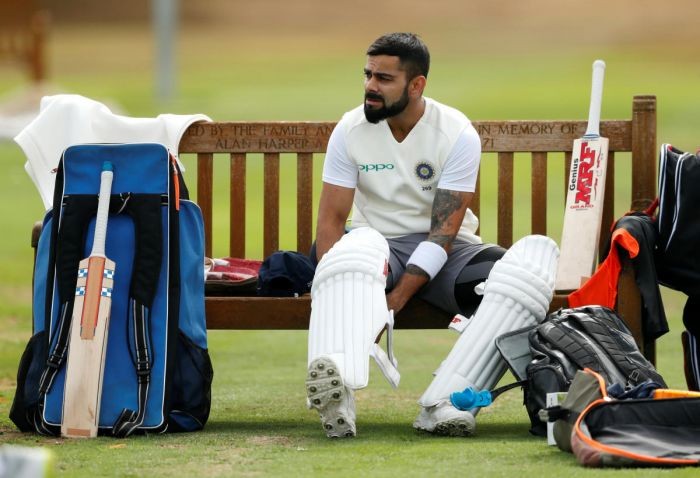 ndian captain Virat Kohli was in a reflective and candid mood when he delved upon several issues ahead of the first test against Australia.
Virat Kohli acknowledged that not having Hardik Pandya is a major issue, criticised his own batters for not adapting quickly enough in England and South Africa and also weighed in on the Nathan Lyon issue. Kohli was candid enough to admit that Indians are not going to stop banter and conversations on field, even though Aussies have taken a much more conservative position post the Smith-Warner ball tampering fiasco.
Here's what he said in the press conference.
On Hardik's absence:
Every side would like to have a fast bowling all rounder, which we don't have with Hardik injured. Workload will be high, which has been discussed. They shouldn't take it as a burden, and rather embrace it. Losing Hardik is a bit of an issue, but not major issue. In Australia, you have to bowl really well to contain batters.
On India historically being a slow starter
We are not looking to start tentatively, looking to be positive. We want to bring our A -game in the first game and capitalise as the series go on. We don; 't want to wait to figure out what is happening with the pitch and condition. We have to read it really early and alter our games which we couldn't do in the last two tours. When we have done, we have won tour. Have to do it longer period. We have to adapt quickly than in the past, we want to be a consistent side.
On Nathan Lyon
Regarding the Nathan Lyon challenge, Virat Kohli said that he is a very good bowler in this condition and understands the pace of the wicket and bounce and where to place fielders. He hits the bat harder than anyone we have faced in Australia. We have to back our game and play accordingly. We don't want to be tentative there. You have to find ways to score runs to win test matches and just can't stand there.
On on-field conversations:
Personally don't think any team should be negative after something like that happens (Smith-Warner controversy). Don't see stuff happening like in the past where both teams crossed the line...There are going to be times you would try to get into a batsman's head, not necessarily by crossing the line. Competitiveness will be there and when situations are difficult you do find ways to upset batsman's rhythm.
Is India too dependent on Kohli:
All batsmen have the ability to win a match in their own accord. I have full faith in our batsmen. Our job is to contribute for team India and we don't want to focus on anything else.
Related Posts