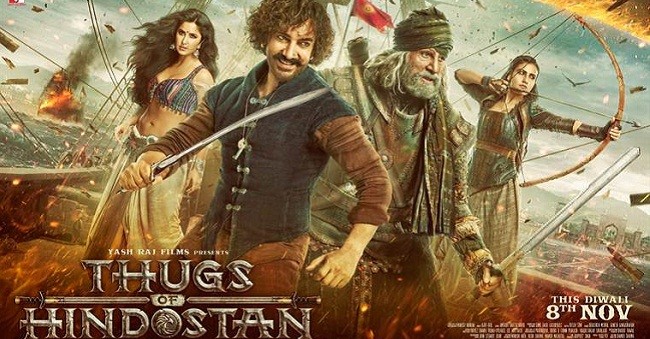 Aamir Khan's Thugs of Hindostan, which tanked at the box-office worldwide, has been confirmed to hit the Chinese screens on 28 December, two weeks after the release of Akshay Kumar's Padman on 14 December. The film directed by Vijay Krishna Acharya will be eagerly awaited by Uncle Mi's — as Aamir Khan is fondly called in China — hard-core fans.
Vijay Krishna Acharya's previous film in China, Dhoom 3, scored a lifetime total of $3.19 million although the market for Indian films was still in the nascent stage.
Dhoom 3, which landed in the mainland market in July 2014 seven months after its Indian theatrical release in December 2013, secured the widest ever release for an Indian film in China then. It's one of the significant reasons for the film to earn $3.19 million before it crashed at the ticket window.
Now, the tables have completed turned, and Aamir Khan's superstardom in the PRC is unparalleled with consecutive money-spinners like Dangal ($197 million; Rs 1276 Cr) and Secret Superstar ($118 million, Rs 760 cr) — unadjusted for inflation. In fact, Dangal and Secret Superstar are the highest-earning non-Hollywood import films of all-time.
Thugs of Hindostan's release has created a historic moment for Indian releases in China. While only eight Indian films have released in China from 2010-2017, 2018 has already witnessed eight movies (including 102 Not Out) in a single calendar year. With 102 Not Out (30 November), Padman (14 December), and Thugs of Hindostan (28 December) scheduled within a month, the trend once again lends credence to the fact that Chinese cinephiles are passionate about watching content-driven Indian imports.
A challenging task for Thugs of Hindostan will be the tough competition from nearly ten local titles which are scheduled to hit Chinese cinemas from 28 to 31 December.
Related Posts