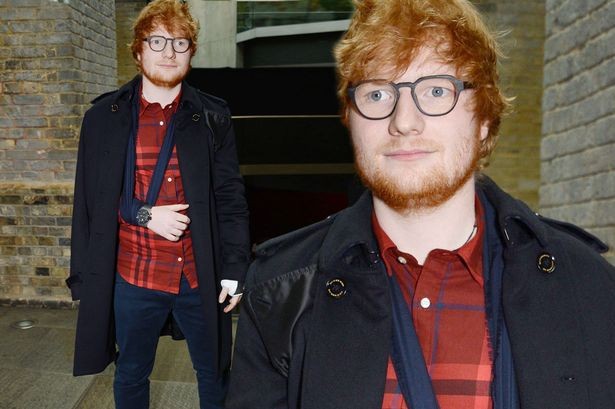 London: Ed Sheeran has sworn off alcohol for a speedy recovery after the singer broke his right arm in a cycling accident recently.
The 26-year-old musician has also cancelled his scheduled gigs in Taipei, Osaka, Seoul, Tokyo and Hong Kong.
Talking to the Daily Star newspaper, Sheeran said, "Apparently if I drink it slows the healing down so I'm not drinking. I'll be back in a month or so though."
The "Shape of You" hitmaker was attending Q Awards, where he won the award for Best Act In The World.
Sheeran recalled that post his accident he had not realised how badly he was injured in the immediate aftermath.
"I got up and cycled home and then went to bed and woke up in the morning in a lot of pain and then went to hospital," he said.
Related Posts