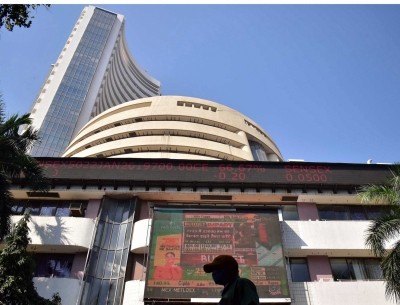 Chennai, Indian stock markets on Thursday continued to hit new heights with the Sensex of BSE touching a high of 63,583.07 points and Nifty of NSE 18,874.30 points.

The Sensex opened at 63,357.99 points, reached a high of 63,583.07 points, a low of 63,183.77 points and closed at 63,284.19 points.

On Wednesday, the Sensex had closed at 63,099.65 points.

At the NSE, the Nifty opened at 18,871.95, touched a high of 18,874.30 points, a low of 18,778.20 points and closed at 18,812.50 points.

The Nifty had closed at 18,758.35 points on Wednesday.

"Broad market indices outperformed. IT stocks came back in favour of value buying. Encouraging PMI manufacturing number for November (55.7) also helped sentiments. Global stocks climbed and the dollar slipped to a three-month low on fresh signs of a softening in China's Covid stance and Federal Reserve Chair Jerome Powell confirmed that the pace of interest rate hikes was set to slow," said Deepak Jasani, Head-Retail Research, HDFC Securities.

Nifty is now showing signs of running out of steam for the time being. 18,888 could be a tough resistance to cross while 18,678 could offer support in the near term, he added.
Related Posts