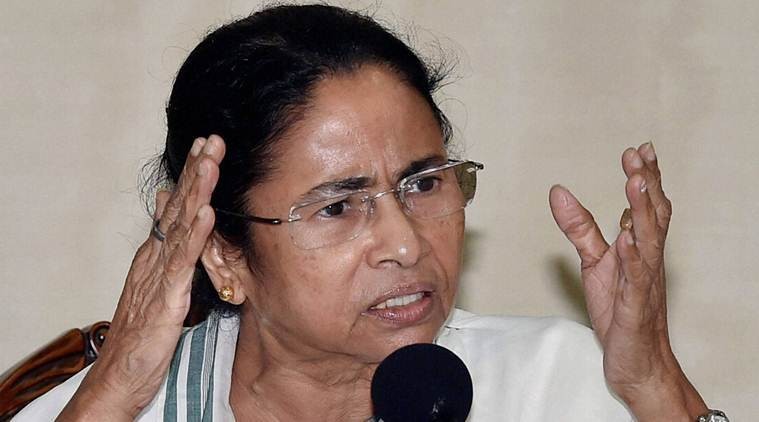 West Bengal Chief Minister Mamata Banerjee has slammed the Centre for issuing income tax notices to several Durga Puja committees, saying that the festival should be tax free.
"The Income Tax Dept has issued notices to many committees who organize Durga puja, asking them to pay taxes. We are proud of all our national festivals. These festivals are for all and we do not want any puja festival to be taxed. This will be a burden on the organizers," she tweeted.
Mamata further announced that she would sit on a dharna in Kolkata in protest against the move of the BJP-led government at the Centre and has urged people to join her for the same. "The Trinamool Congress Banga Janani Wing will sit on a dharna on Tuesday August 13 at Subodh Mallik Square (Opp Hind Cinema) 10am-6pm. Organisers, participants and all people who love Bangla may please join," she said.
According to reports, crores are spent on Bengal's biggest religious festival - Durga Puja - and Centre has been trying to get them into the tax net for quite some time now. "Around 28,000 Durga Pujas are held across the state every year. Of the approximate 2,200 pujas held in Kolkata, at best 25 puja committees have budgets of around Rs. 50 lakh. The rest spend just about Rs. 15 lakh," an organiser was quoted a news agency as saying.
TMC and BJP have been at loggerheads for quite some time. In the recently held Lok Sabha elections, BJP notched up its tally in the state, giving a major jolt to Mamata ahead of the scheduled Assembly elections.
Interestingly, it's the BJP that has been accusing the TMC of diluting the Durga Puja by imposing restrictions on it. Earlier when Mamata had passed orders against the immersion processions, BJP had vehemently protested, cementing its roots in the state.
However, this time it's the TMC that seems to be trying to corner the BJP using its own political game. Notably, Mamata Banerjee's Trinamool Congress has signed on election strategist Prashant Kishor to arrest the BJP surge ahead of the state elections in 2021.
Related Posts